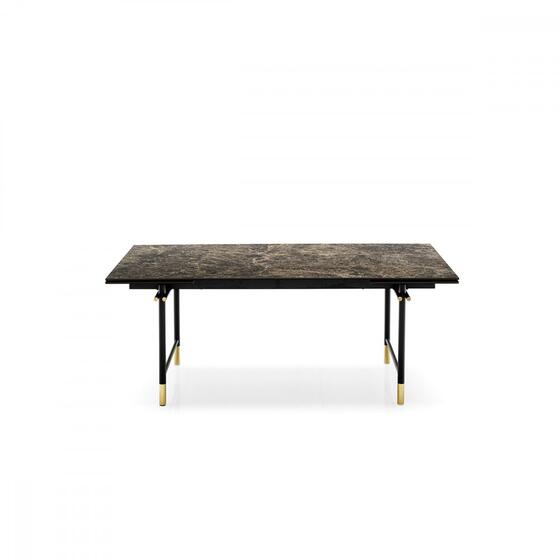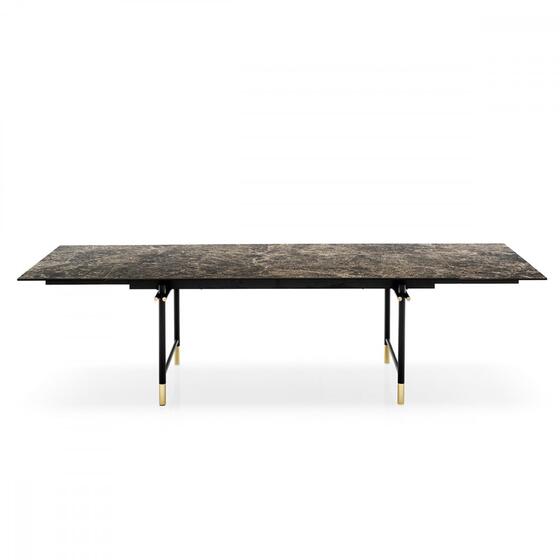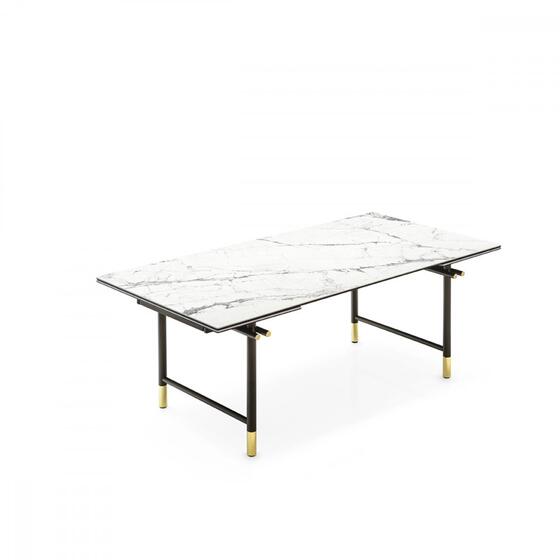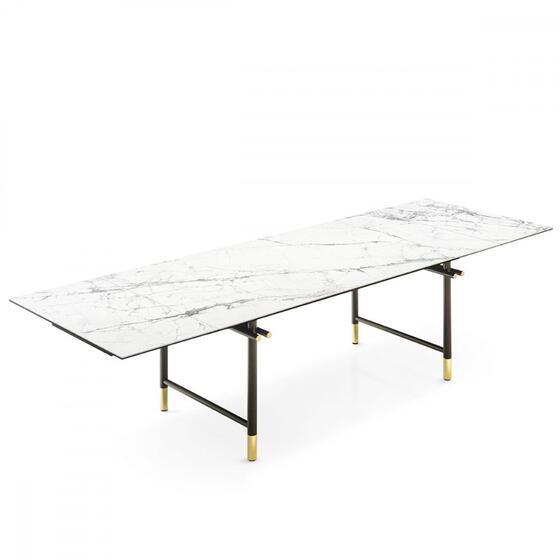 CS4122-R 160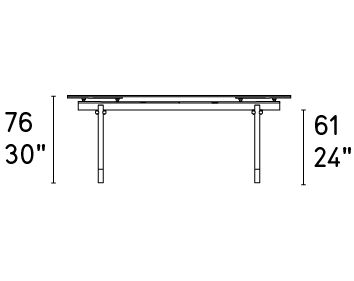 dimensions
W 63 (78¾) (94½) x D 35½ x H 30 (24⅛) in.
The inspiration behind the MONOGRAM table draws from the Japanese ideogram for bamboo, encapsulating the artistic lightness associated with writing.
MONOGRAM is a minimalist, extendable table with a sleek profile and a distinct formal character.
Supported by a minimalist base featuring a matte-coated metal tube with a round cross-section, in striking contrast to the bright and easily combinable feet, MONOGRAM's tops are consistently crafted from ceramic with various finishes. With two independent extensions seamlessly integrated into the design, MONOGRAM is an ideal choice for large dining rooms. The extensions effortlessly slide on aluminum guides that harmonize with the base.