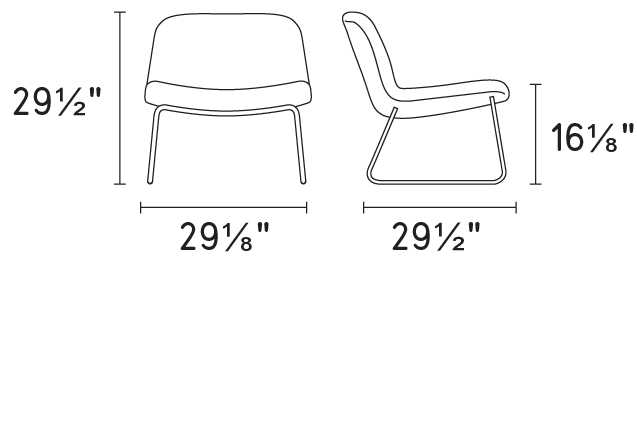 With a pristine profile, COLLEGE is comfortable yet understated. Made with a padded seat shell in curved plywood with fixed upholstery in fabric, faux leather or genuine leather, it features a simple and elegant metal base. It is a winning combination of comfort and functionality.
Enjoy a moment of peace and quiet on those hustle-bustle days. COLLEGE will add a simple but stylish touch to your daily breaks.
Choose your configuration and covering and send us your request for pricing.
Dimensions
W 29¼'' x D 29⅜'' x H 29⅝'' x HS 16¼''