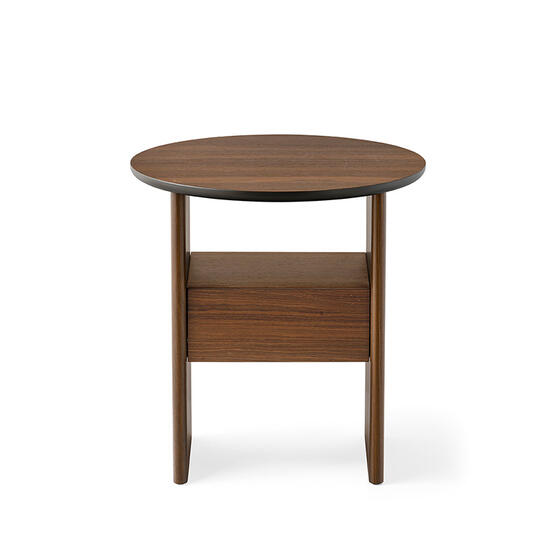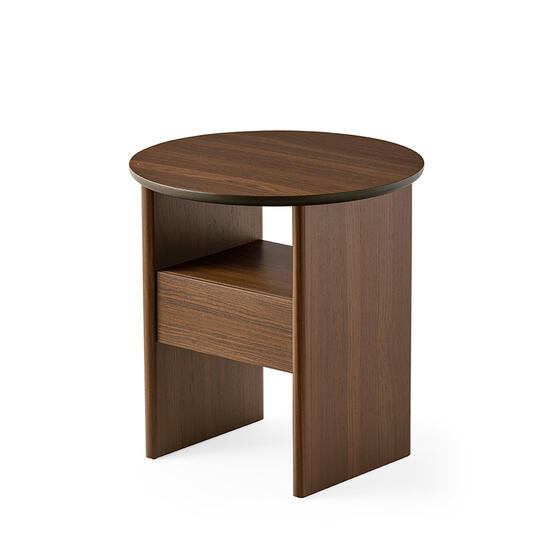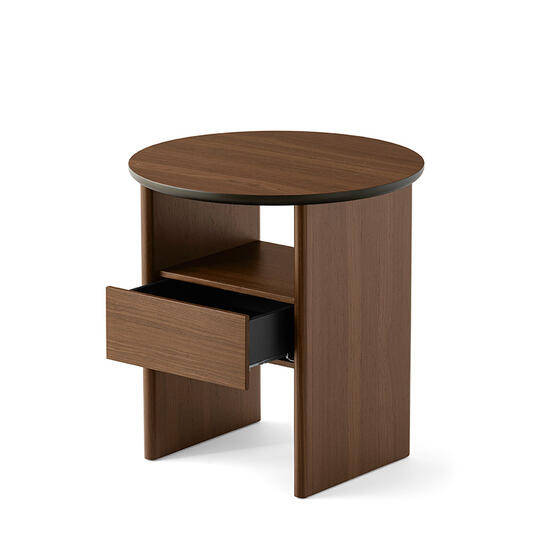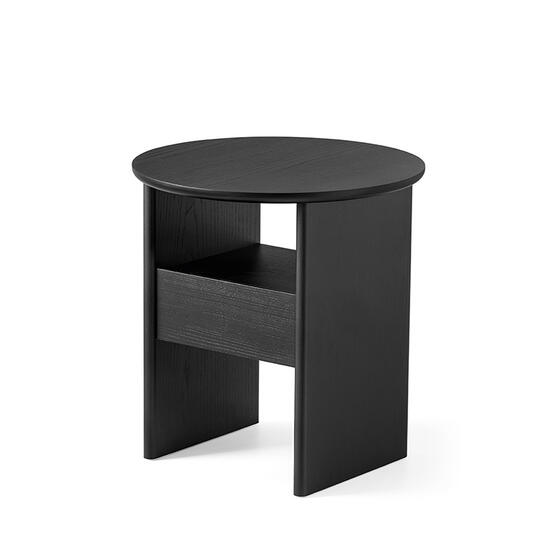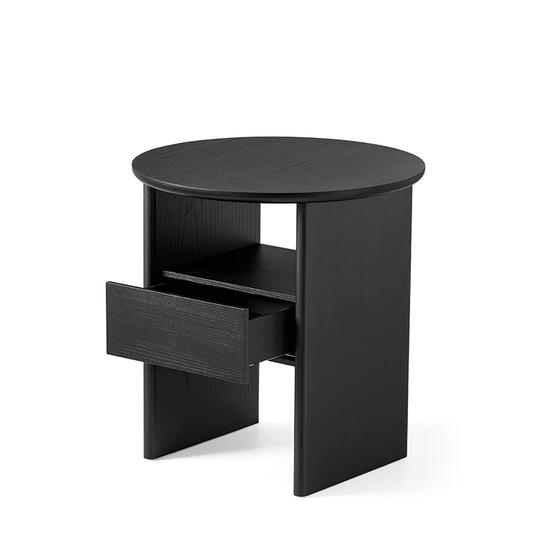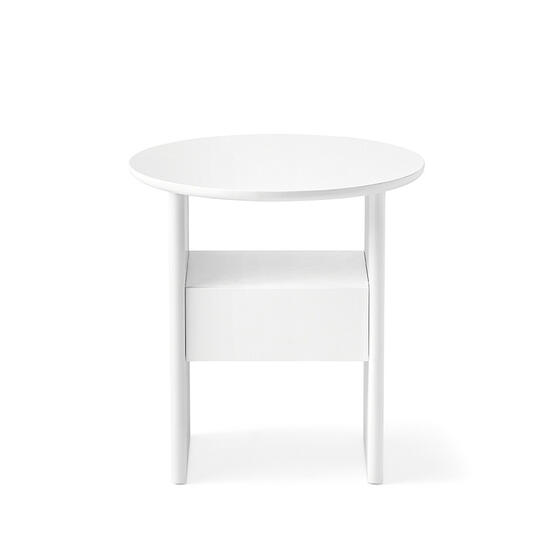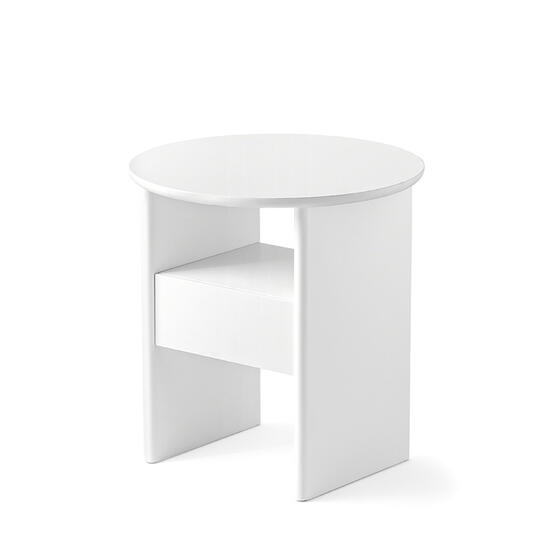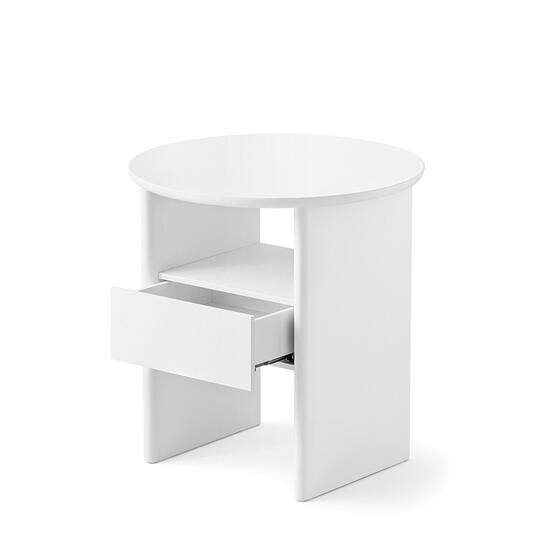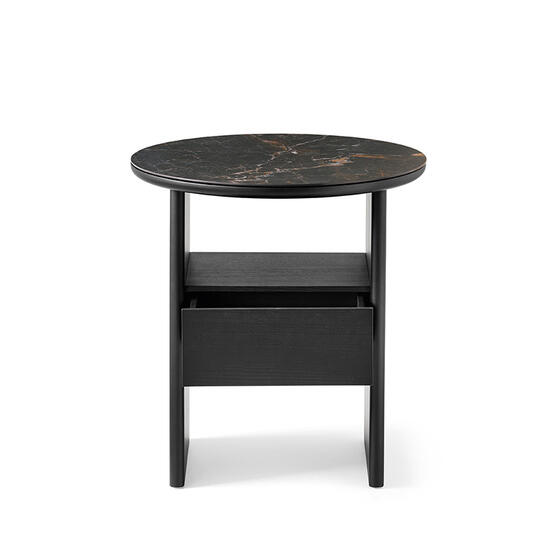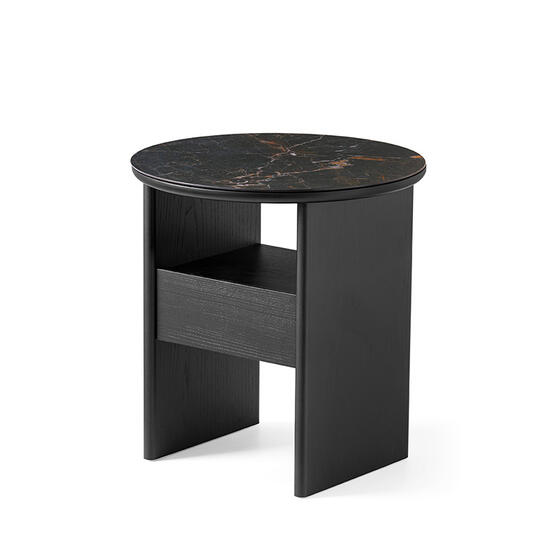 CS6202-1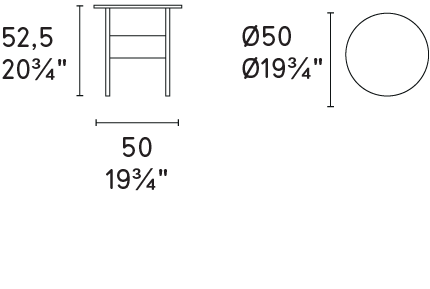 dimensions
W 19¾ x D 19¾ x H 20¾ in.
Tau is a hybrid furnishing accessory that, depending on the room in the house in which it is placed, can perform the function of a coffee table or bedside table. Its small size makes it easy to position next to a headboard of a bed, and the drawer allows you to conveniently store the objects you want to keep nearby.
The structure of the Tau coffee table or bedside table is made up of two sides in veneered wood panel and the vertical heads in rounded solid wood and then veneered. Available with wooden top with rounded edge or with ceramic top simply resting on the wooden top.