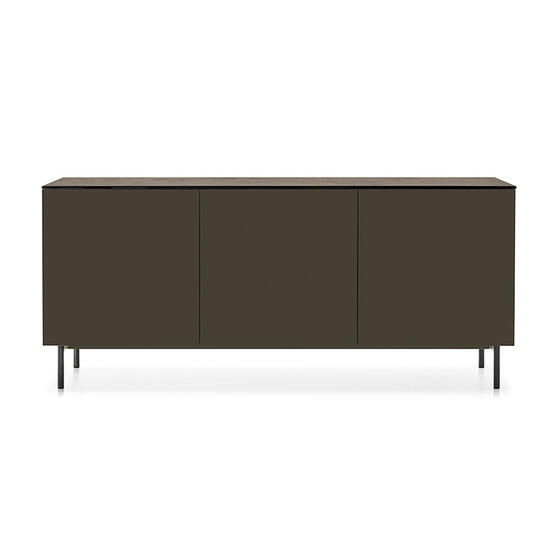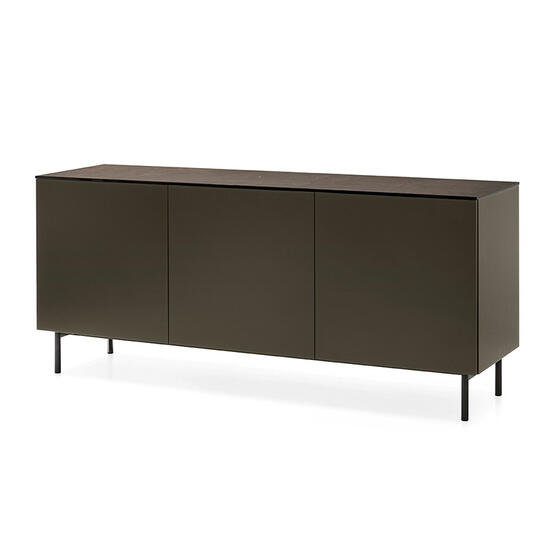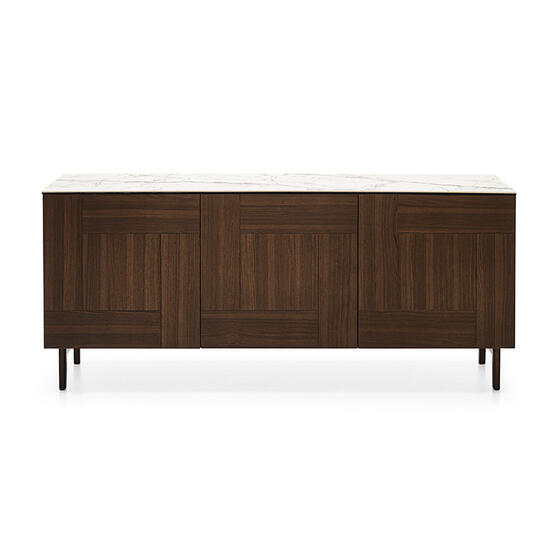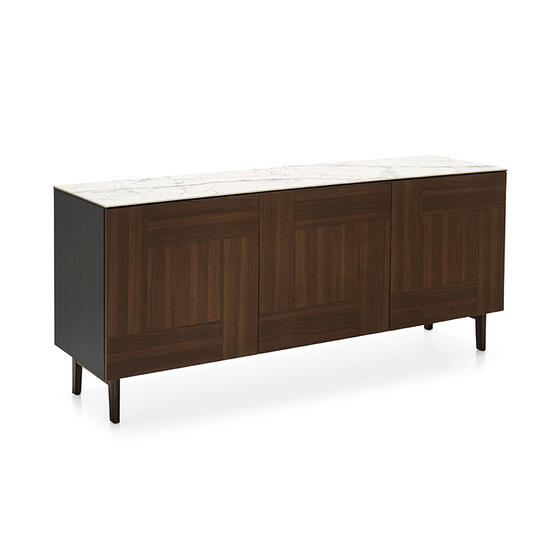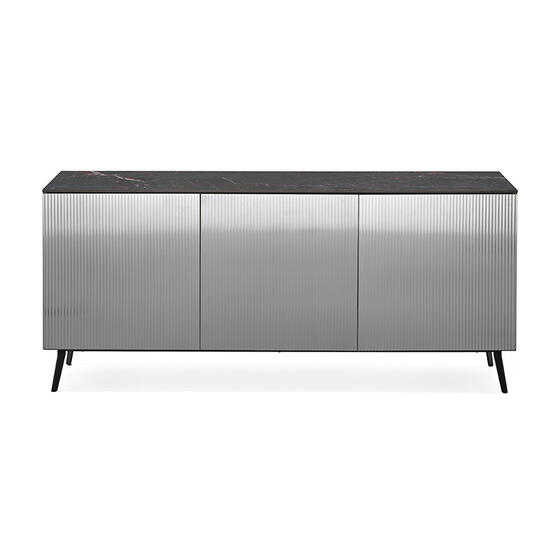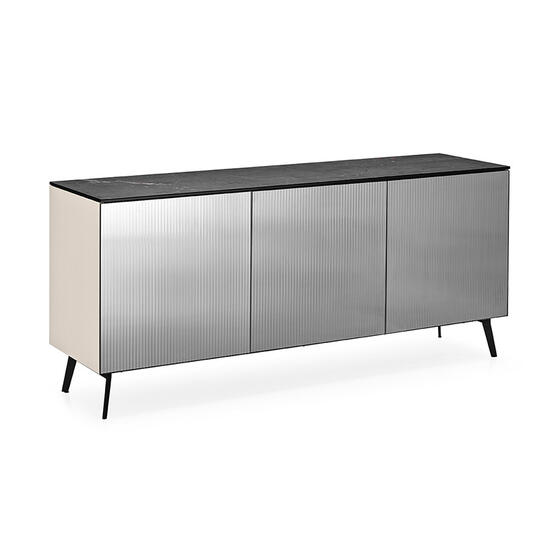 CS6096-1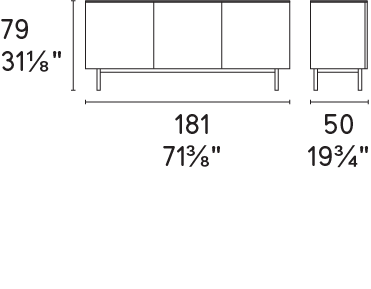 dimensions
W 71⅜ x D 19¾ x H 31⅛ in.
UNIVERSAL offers a wide range of sideboards and modular cabinets that are known for their exceptional versatility. You can choose between 3 or 4 compartment cabinets and entertainment units, allowing you to customize the configuration, size, and finishes to suit your preferences.
Our compact volumes come with options for lacquered or wooden doors, featuring both smooth and intricately decorated designs that add an element of elegance and sophistication to your space. The frame consistently maintains a coordinated finish on all sides.
Inside each compartment, you'll find wooden shelves, and for our 3 and 4 compartment sideboards, there's the option of an internal drawer made of melamine wood with a convenient push-pull opening system. All doors are equipped with a user-friendly push-pull opening system.
The super-thin top seamlessly aligns with the doors, and you can choose between metal or wood bases to match your style and preferences.