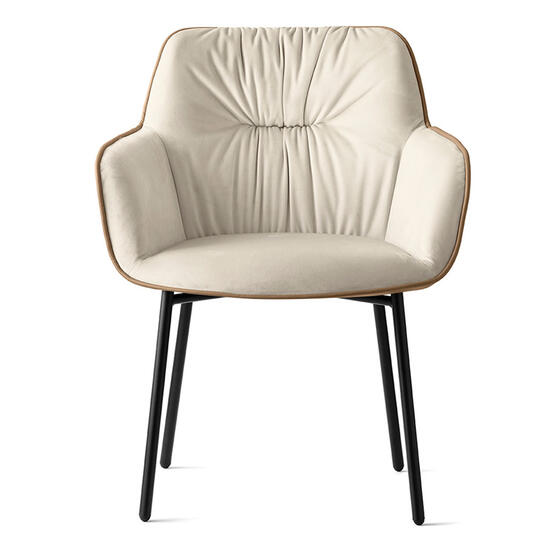 CS2084-BI
dimensions
W 25⅝ x D 23⅝ x H 32½ x HS 18 ⅝ x HB 25½ in.
The concept behind the COCOON armchair was to create a 60s aesthetic energized with a contemporary and modern feel that includes a sturdier frame and bulkier cushioning for an invitingly comfortable seating experience.
Covered in a two-tone soft fabric  or fabric and leather combination with ruched detailing, it sets a welcoming mood with slightly retro overtones.