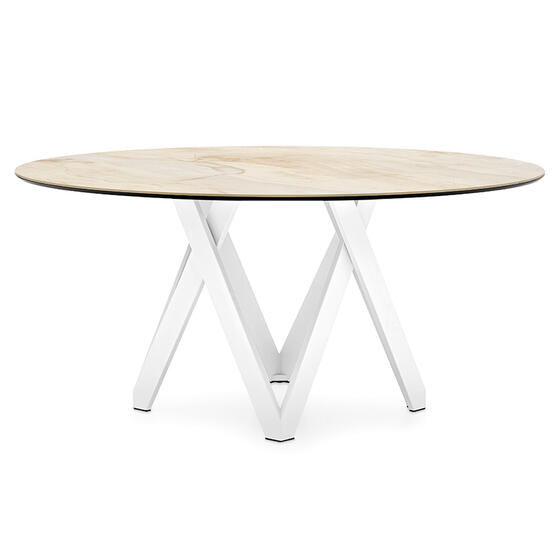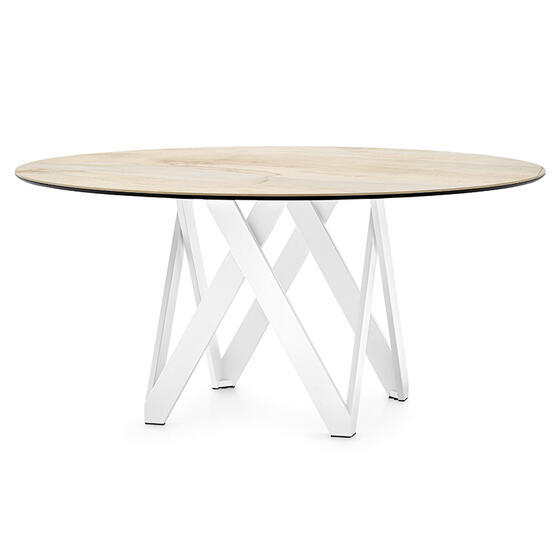 CS4092-FD 160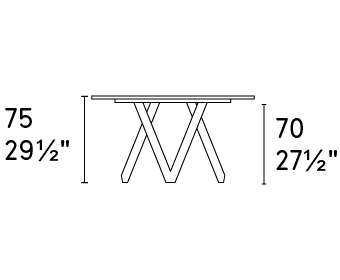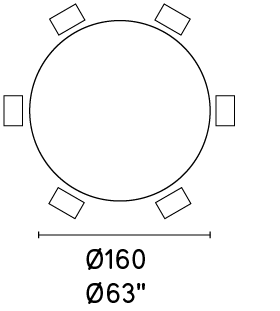 dimensions
W 63 x D 63 x H 29⅝ (27⅝) in.
Immerse yourself in the world of design with the CARTESIO round table, a true masterpiece. This table boasts elegant and iconic lines, featuring a range of ceramic tops supported by an original weight-bearing frame crafted from coated metal. The frame's unique design comprises four independent rectangular "V" elements, showcasing sculptural and modern aesthetics.
The CARTESIO round table is not just furniture; it's a statement. Its sturdy silhouette has the power to transform any room, whether classic or austere. Discover a new level of elegance and design with the CARTESIO round table.