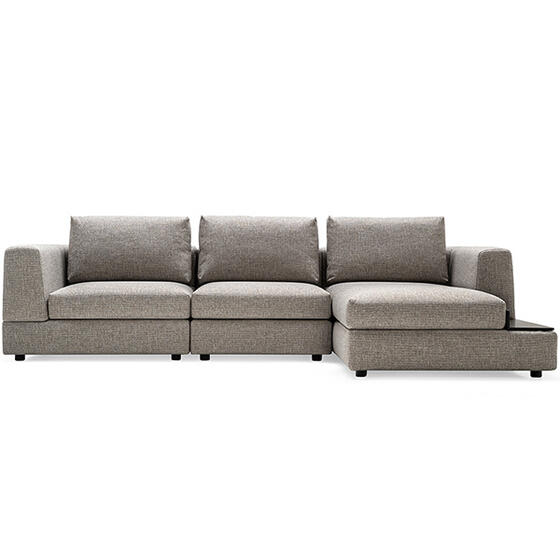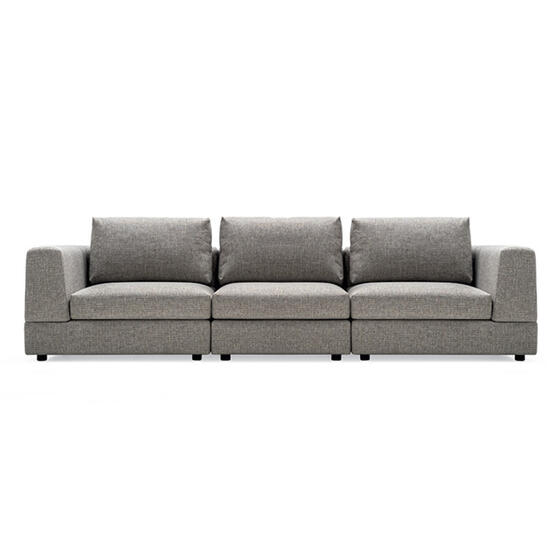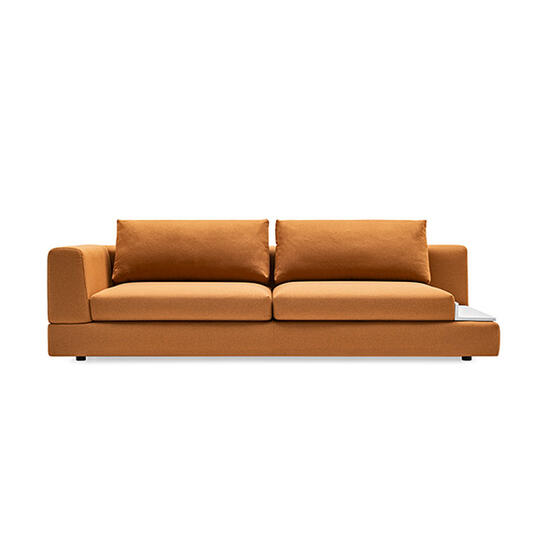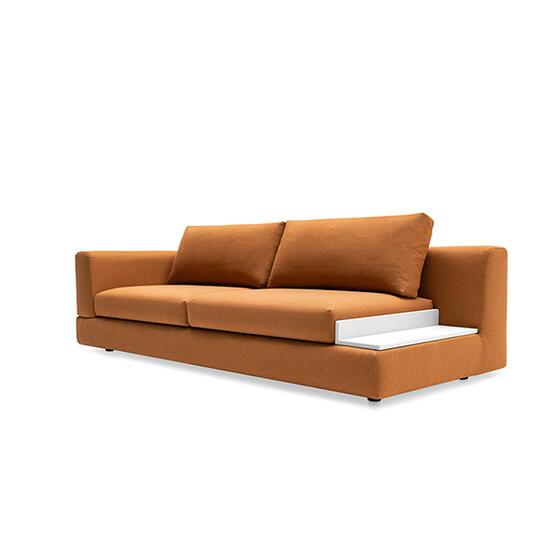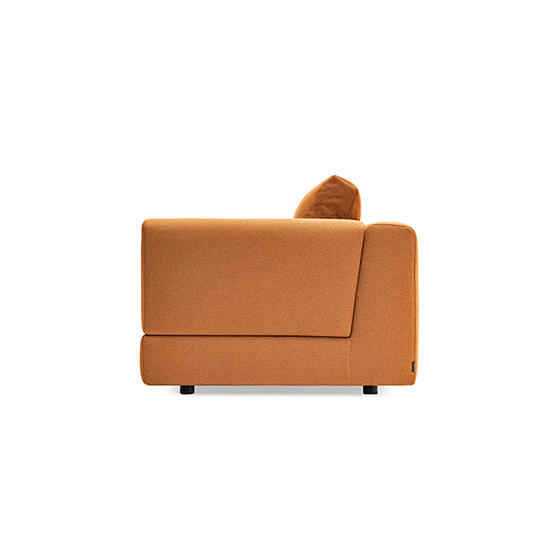 CS3419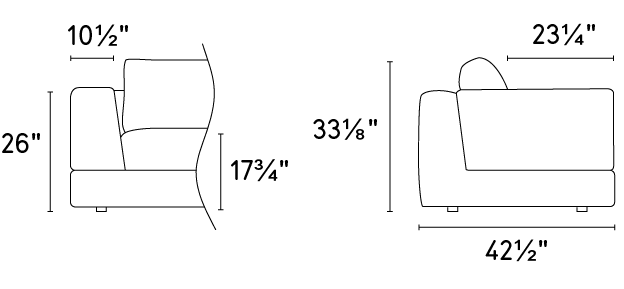 With a simple and minimal design, Layla meets everybody's multiple aesthetic and functional needs, also thanks to the different module types available in two widths (W 80 or 104 cm), which make this sofa the most versatile in our collection. The seats, which feature clean lines, are rubber padded with a superficial techno polymer layer for a enhanced comfort, while the soft backrests are made with three separate cells filled with down and techno polymer balls.
NOTES
Throw pillows not included.
The technical drawing always identifies the left facing element. The codes indicate the left and right facing elements respectively.
Tray and bookcase included in the module price, available in: P15 Matt Black and P151 Matt Hemp
Surcharge for feather covered seat custions.
Coordinated ottoman available.