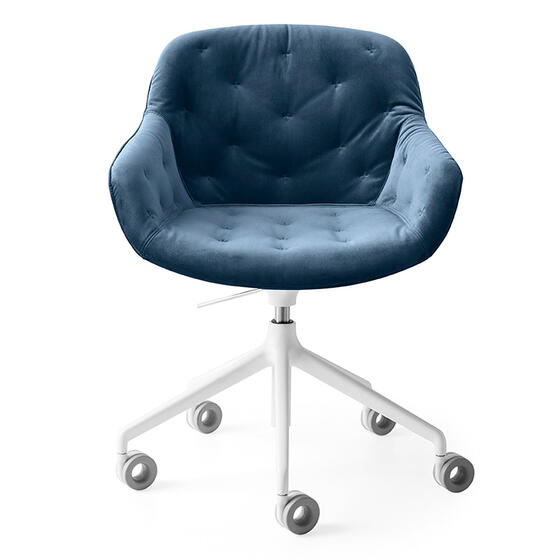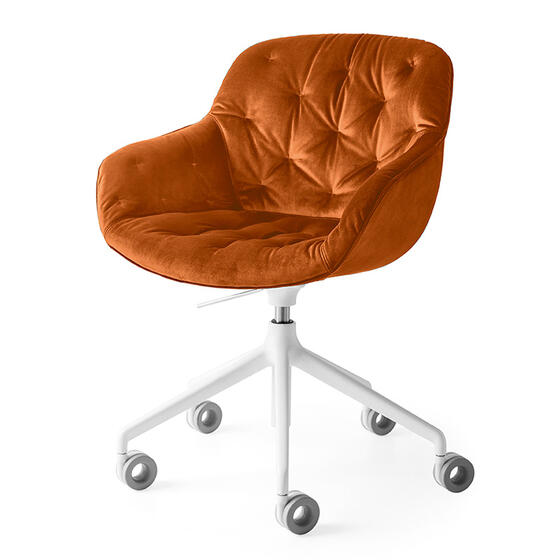 CS1873-MTO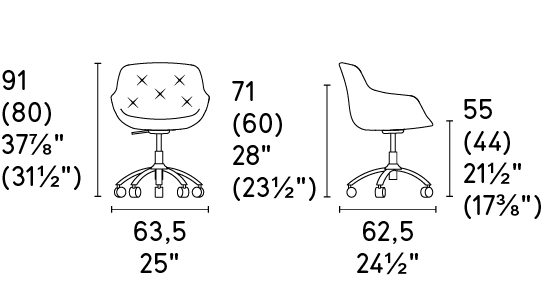 dimensions
W 24⅛'' x D 24⅛'' x H 35½''( 31⅛'') x HS 21⅜''( 17'')
Combining the features of an office chair and an easy chair, IGLOO is a versatile seating option for various social occasions. With its cozy and comfortable design, featuring a foam shell covered in soft fabric, it provides exceptional comfort by enveloping and supporting the body from the back to the arms.
The aluminum swivel spoke frame with wheels and gas lift makes this version an excellent choice for your home office setup.
Explore all the intricate details of IGLOO!