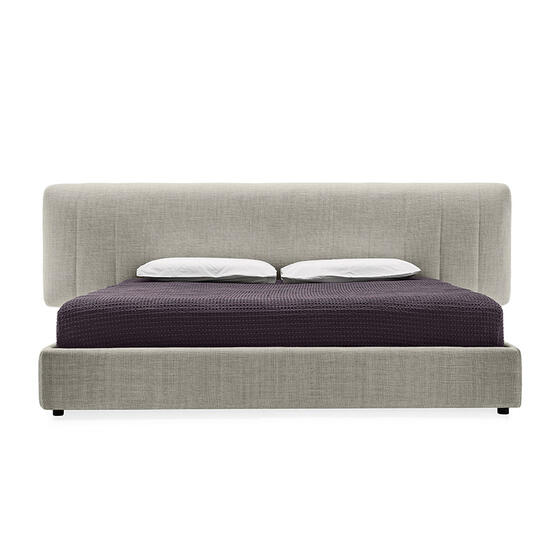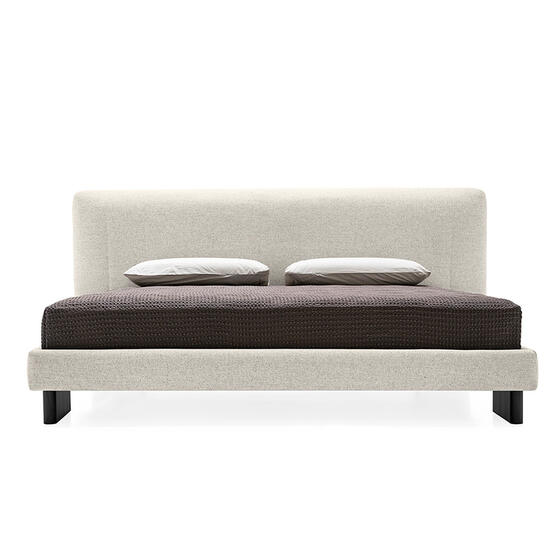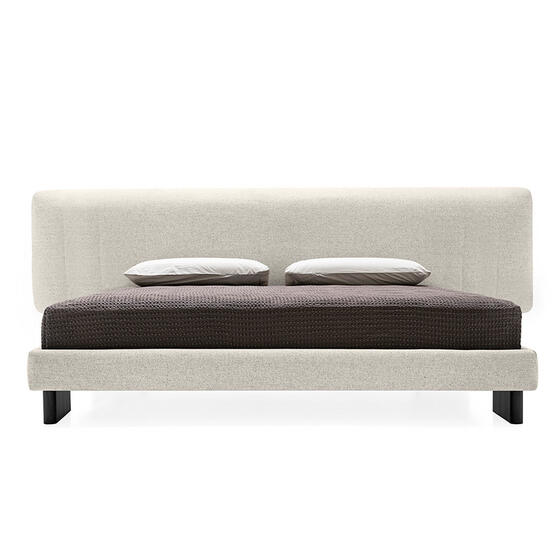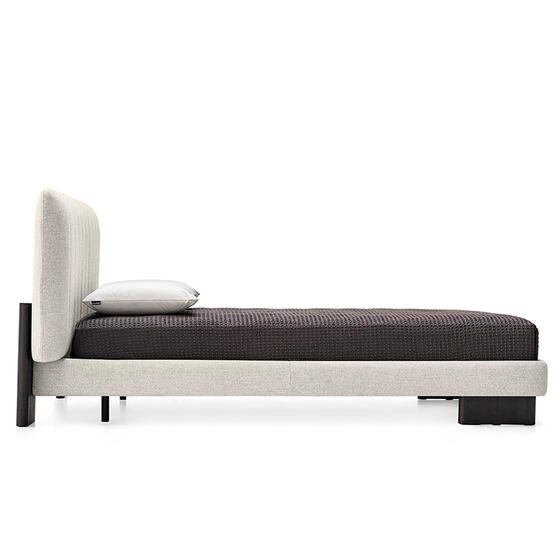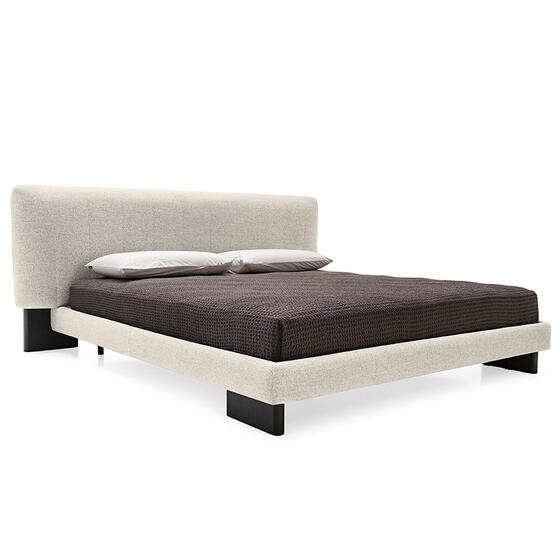 CS6104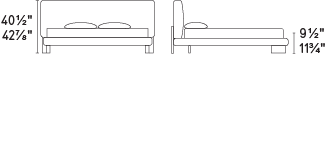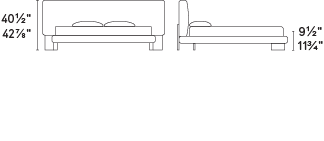 Kilian is a bed with a strong and welcoming presence. The strong and marked lines are soft and at the same time elegant, an aspect that is particularly evident in the monolithic design of the legs.
Available with narrow or wider headboard that accommodates the bedside table. The bed comes in its variant with suspended ring or in the containment variant with ring on the ground.
NOTES
Mattress, pillows and bedding not included.
Headboard and bed-frame with fully removable covers, and back fully finished in the fabric version.
Headboard with non-removable covers and bed-frame with removable covers in the leather/Bedford versions.
Choice of gas-lift system with the storage option.
Wooden slat system included.
Extra charge for split wooden slat systems.
Not available in Clima upholstery.
Made to Order
available in fabrics and leathers from our Bed Upholstery program
choose your configuration and covering and send us your request for pricing
Made to Order items require additional lead-time for production