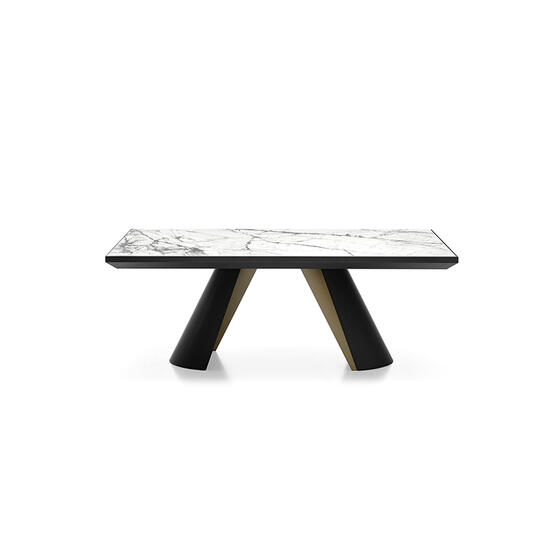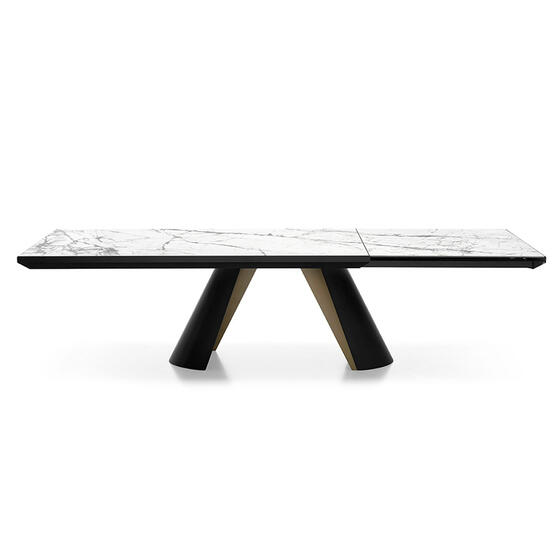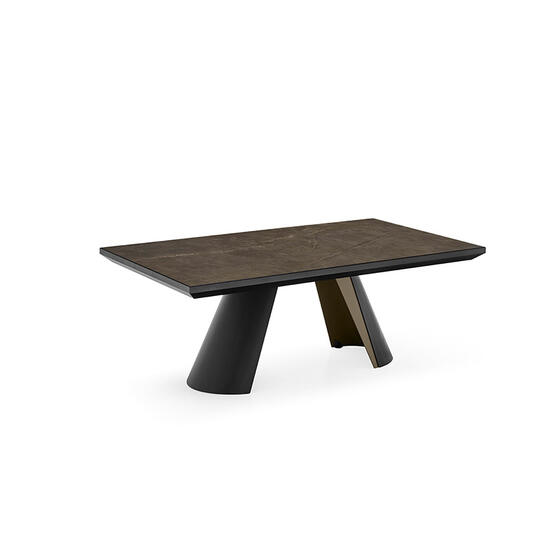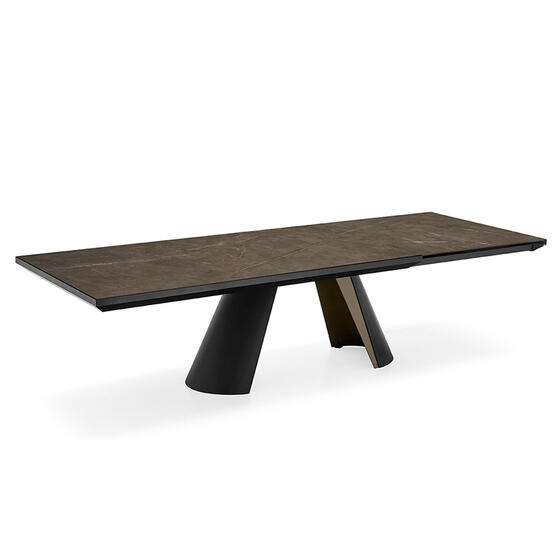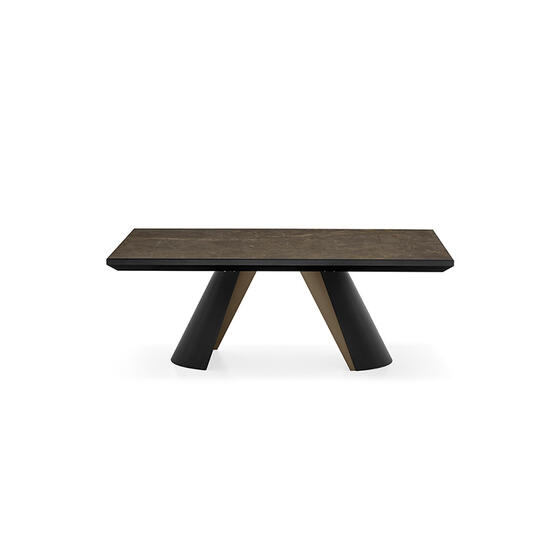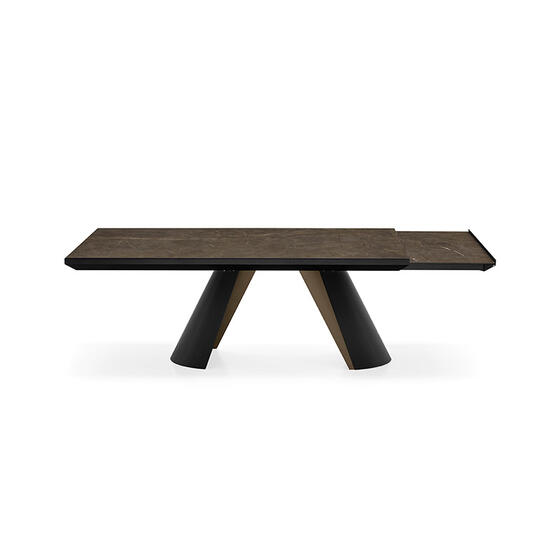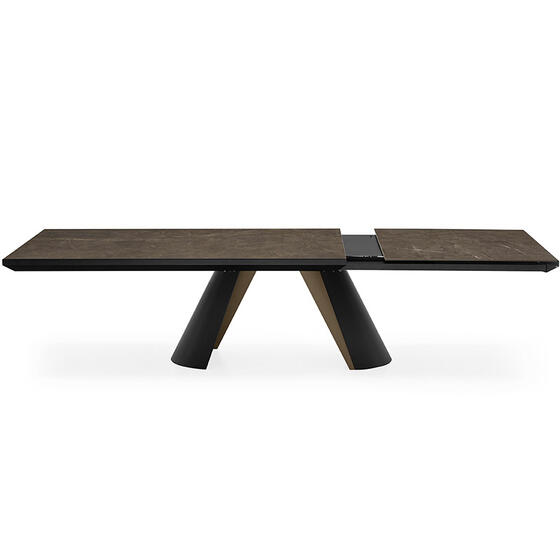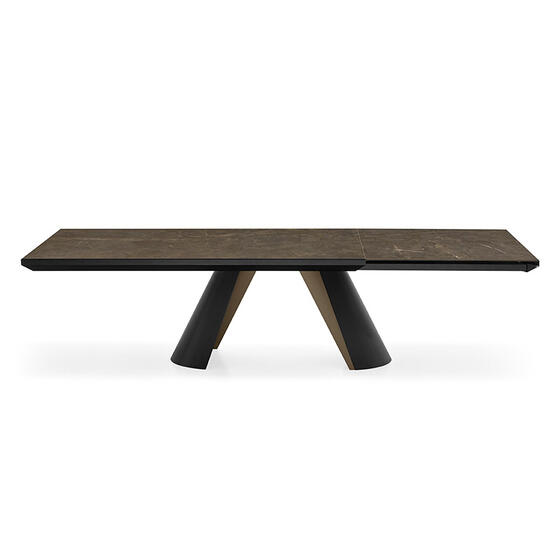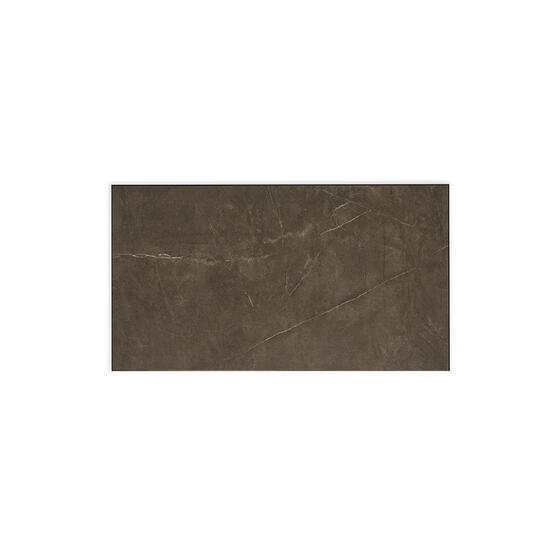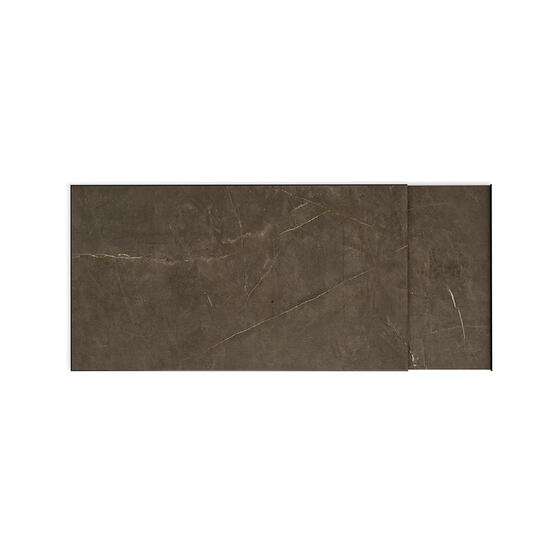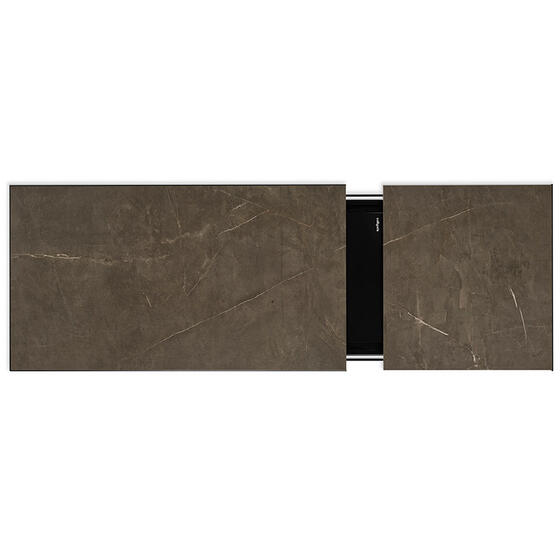 CS4132-R 200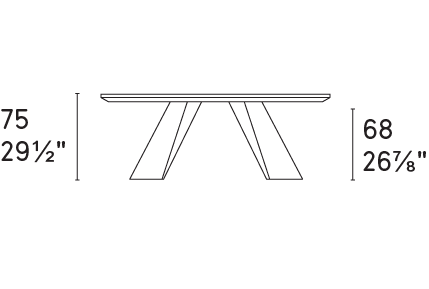 dimensions
W 78¾ (118⅛) x D 43⅜ x H 29⅝ (26⅞) in.
APIAN table, with its elegant proportions, is the expression of a careful design approach to the architecture of the project and its rea-lization with carefully crafted materials.

The lightness of its appearance is inspired by the theme of the metal sheet that bends and inclines, drawing the base, characterized by a clear and decisive sign, on which rests the extendable top, which, thanks to its patented mechanism, can be extended to a length of up to 3 meters.

The perimeter band of the top reflects the shade of the structure of the base, which reveals as a detail the double metal sheet painted in white, black or bronze, creating an interesting play of light that illumi-nates an area usually in the shadows.

Apian has all the qualities to be a real element of surprise in an interior design project.