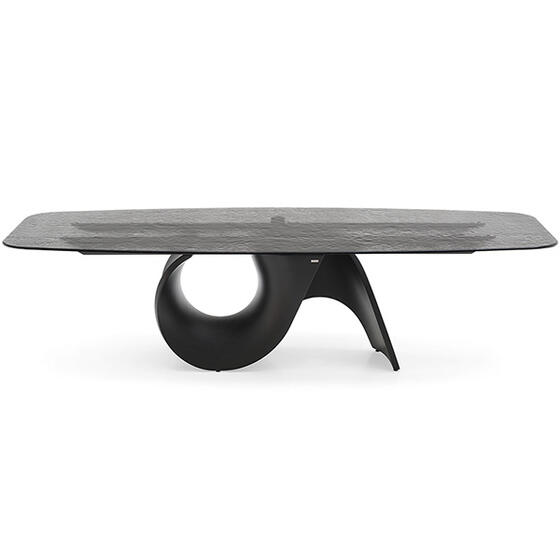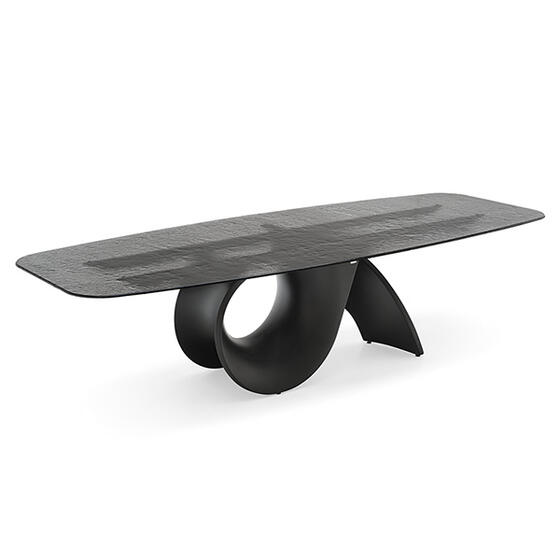 CS4141-FB 300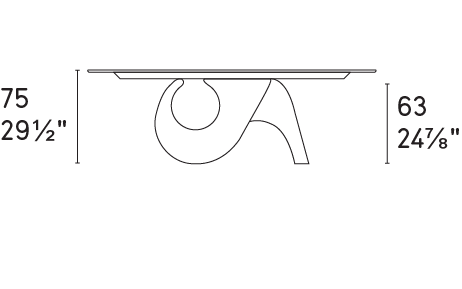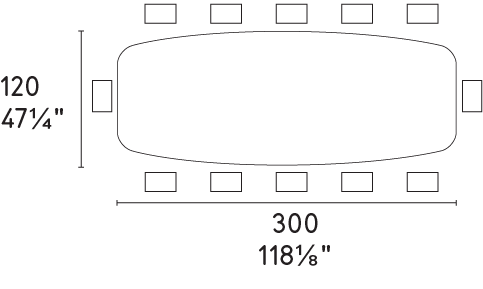 dimensions
W 118⅛ x D 47¼ x H 29⅝ (24⅞) in.
SEASHELL reimagines the use of cement with its base, a material often associated with heaviness and solidity. However, this table's design challenges these expectations by focusing on creating a structure that feels light while remaining remarkably resistant.
Inspired by the organic shapes found in nature, particularly the graceful curves and ribs of seashells, this table embraces soft and sinuous lines. These natural forms not only contribute to its aesthetic appeal but also add to its structural stability, defying the expectations of the material's weight and solidity.
SEASHELL introduces a new aesthetic and functional interpretation of cement. The central base provides maximum stability while also presenting different shapes and perspectives based on the viewing angle. This table is a harmonious blend of artistic inspiration and practical functionality, transforming an everyday object into a simple yet spectacular sculpture that resonates with the soul.