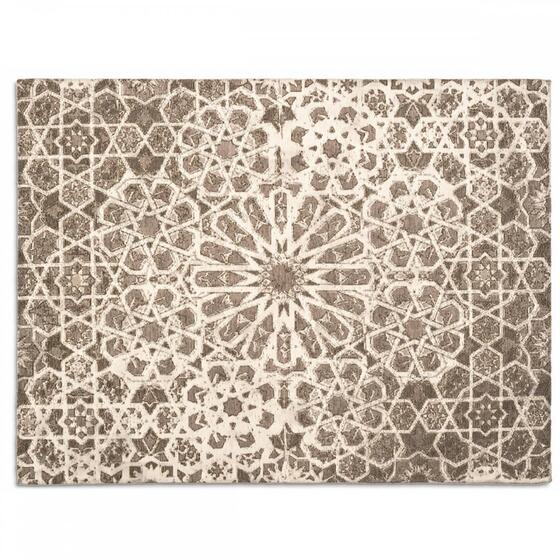 CS7166-B
dimensions
W 78¾'' x D 118⅛'' x H 0½''
ARABIA, a stylish rug with a vintage look, is an exquisite addition to your space. This rug is skillfully crafted from a blend of premium materials, including cotton, acrylic chenille, and polyester, ensuring both durability and a plush texture.
The rug's intricate pattern is a reduced-scale reinterpretation of a section from the world's largest rug, making it a unique piece of art. The design features mesmerizing geometric patterns inspired by traditional arabesque shapes. These patterns come together in a gear-like interplay of stars and floral motifs, creating a visually captivating centerpiece for your decor.
Enhance your living space with ARABIA, a rug that adds an exotic touch while embracing vintage aesthetics. Elevate your interior design with this blend of tradition and contemporary style.