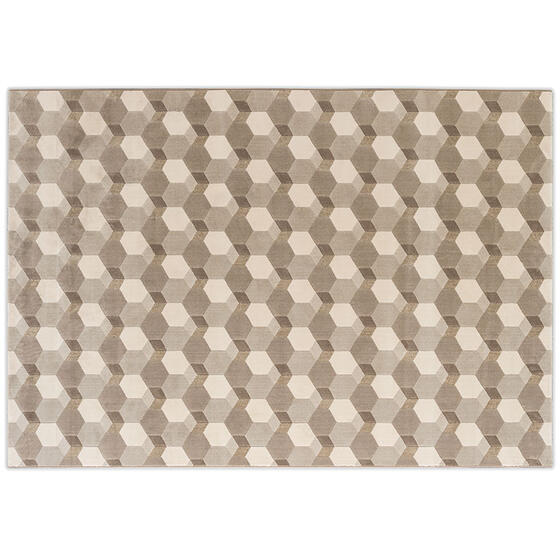 CS7205-A
dimensions
W 63'' x D 94½'' x H 0⅝''
CEMENTINO pays homage to the timeless elegance of Portland cement tiles, an iconic feature of late 19th-century Italian and European moderate-income housing. These tiles have left an indelible mark on architectural history. The three-dimensional pattern of CEMENTINO is inspired by the truncated octahedron figure, defined by six square sides and eight hexagonal sides. When replicated across your living space, this pattern creates a striking interplay of shaded areas, imparting a touch of vintage charm to your home.
While CEMENTINO is machine-made, its design process is meticulous. Both the fleece and structure are crafted from synthetic fibers, predominantly polyester and polypropylene. These materials are treated using an ultra-resistant process, yielding a "hand-made" effect. This rug encapsulates the essence of classic design with a contemporary twist.
Upgrade your interior decor with CEMENTINO, the epitome of enduring style.